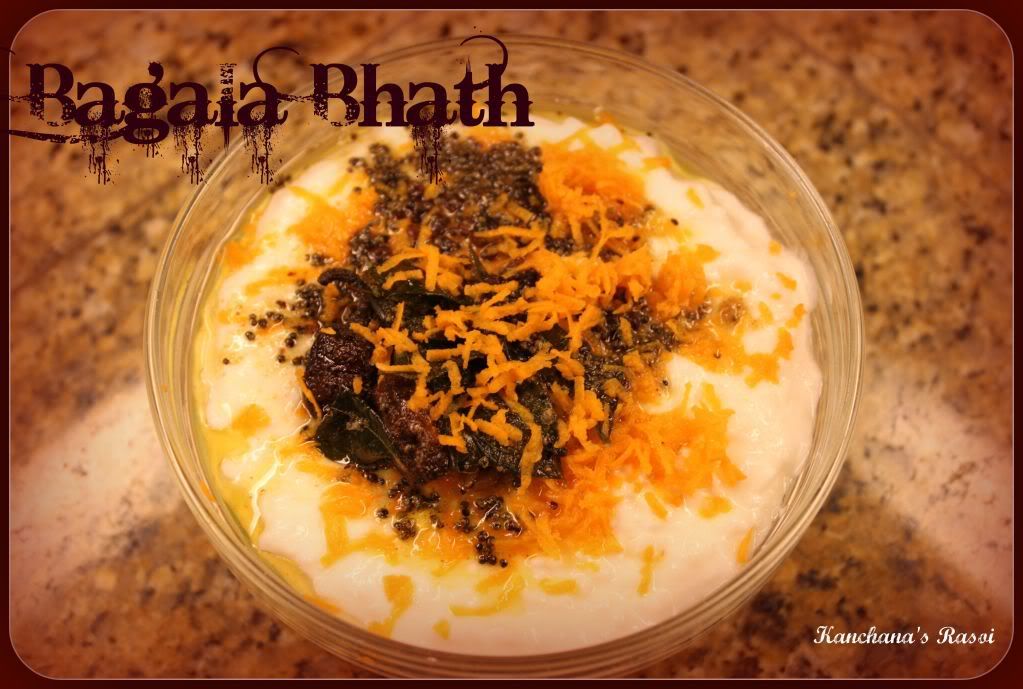 Ingredients
| Main | Spices/Tadka | Generic |
| --- | --- | --- |
| 3 cups Cooked Rice | 1 tsp Mustard Seeds | Oil |
| 2 cups Low-Fat Yoghurt | 1 tsp Urad Dal | Salt |
| 1/2 cup 2% Milk | 1 pinch Hing | |
| 1/2 cup Sour Cream | 3-4 Curry Leaves | |
| | 1-2 Green Chillies | |
| | 2-3 Mor Milagai | |
Method
Mix the rice, milk, yoghurt and sour cream with a spoon or by hand until well blended and creamy.
In a skillet, add 1 or 2 tsp oil and let the mustard seeds splutter.
Add the urad dal and roast until golden.
Add the hing and curry leaves.
Spicing it up with roasted green chillies or mor molagai is optional.
Add this seasoning and some salt to the creamy rice and mix well.
Season with fresh dhania leaves and grated carrot and serve.
Adding some finely chopped cold cucumber to the curd rice tastes great too.