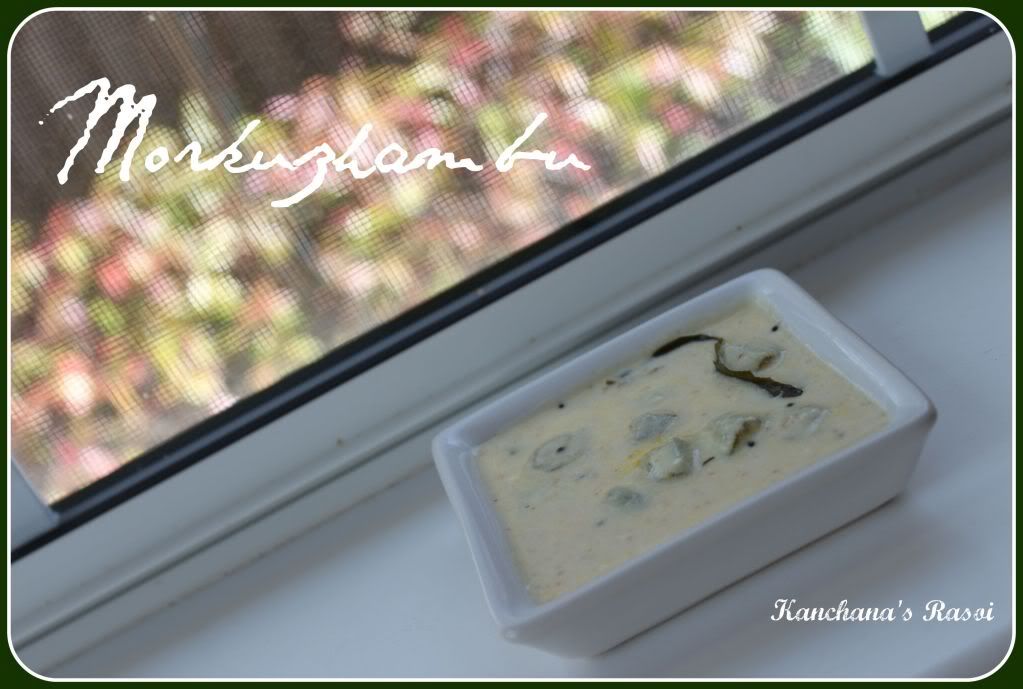 Ingredients
| Main | Spices/Tadka | Generic |
| --- | --- | --- |
| 1/2 lb Okra | 1 tsp Methi seeds | Cooking Oil |
| 1 small Tomato | 4-6 Dry red Chillies | Coconut Oil |
| 1/2 cup Grated Coconut | 1 tbsp Chana Dal | Salt |
| 2 cups Yoghurt (OR) | 1 pinch Turmeric | |
| 3 cups Buttermilk | 1 tsp Mustard Seeds | |
| 1 tbsp Sour Cream | 1 pinch Hing | |
| | 4-6 Curry Leaves | |
| | Fresh Dhania | |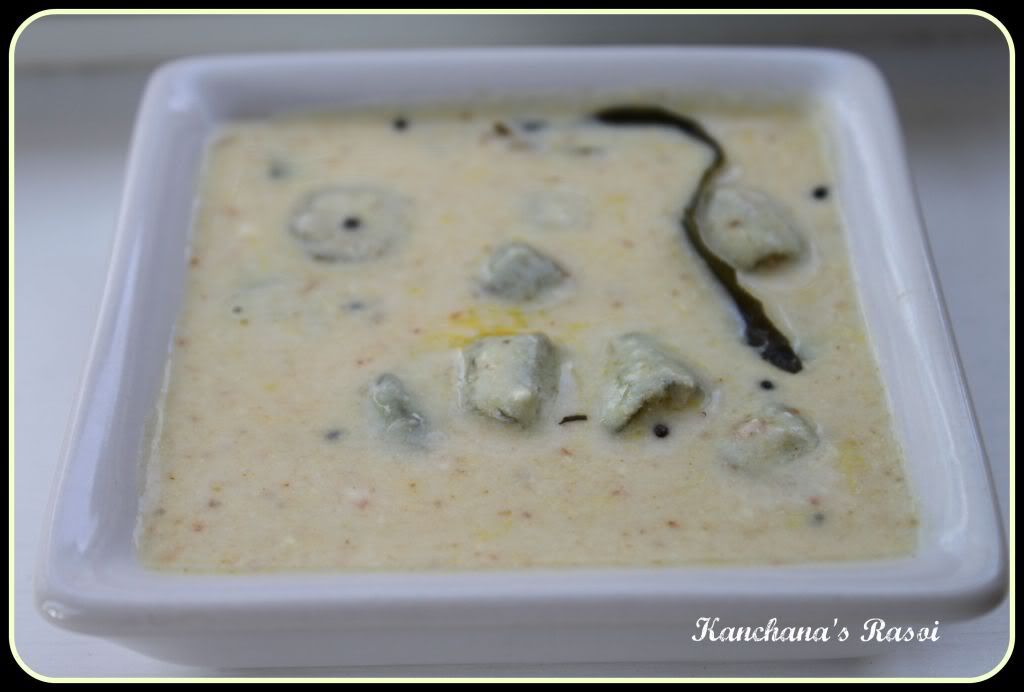 Method
In a skillet, roast the Chana Dal, Methi seeds, Dry Red Chillies in 1-2 tsp oil until medium dark.
Grind this along with the coconut and 1 cup water into a fine smooth paste.
Chop the tomato into 1 inch pieces.
In a pot, add 1 tsp of oil and saute the tomato for a couple of minutes.
Blend the smooth coconut paste along with 1/2 a cup of water and add to the pot.
Add turmeric.
Once it boils, set on a simmer.
In a bowl, blend the yoghurt and sour cream with 1 cup water to a smooth consistency.
If using buttermilk, do not add water.
Add this yoghurt mix to the simmering coconut paste and cook for just a couple of minutes on a low flame.
This need to be stirred continously so the yoghurt doesn't separate.
Switch the stove off as soon as small bubbles start to form. Do not boil. Add salt.
Chop the okra into 1-inch pieces.
In a skillet, add 3 tsp of coconut oil and let the mustard seeds splutter.
Add curry leaves and Hing.
Add the okra and saute until well cooked and almost crisp.
Add this okra along with its seasoning to the yogurt.
Season with finely chopped Dhania and serve.
Notes:
This Morkuzhambu can be made with different kinds of winter vegetables like Squash, White Pumpkin, etc