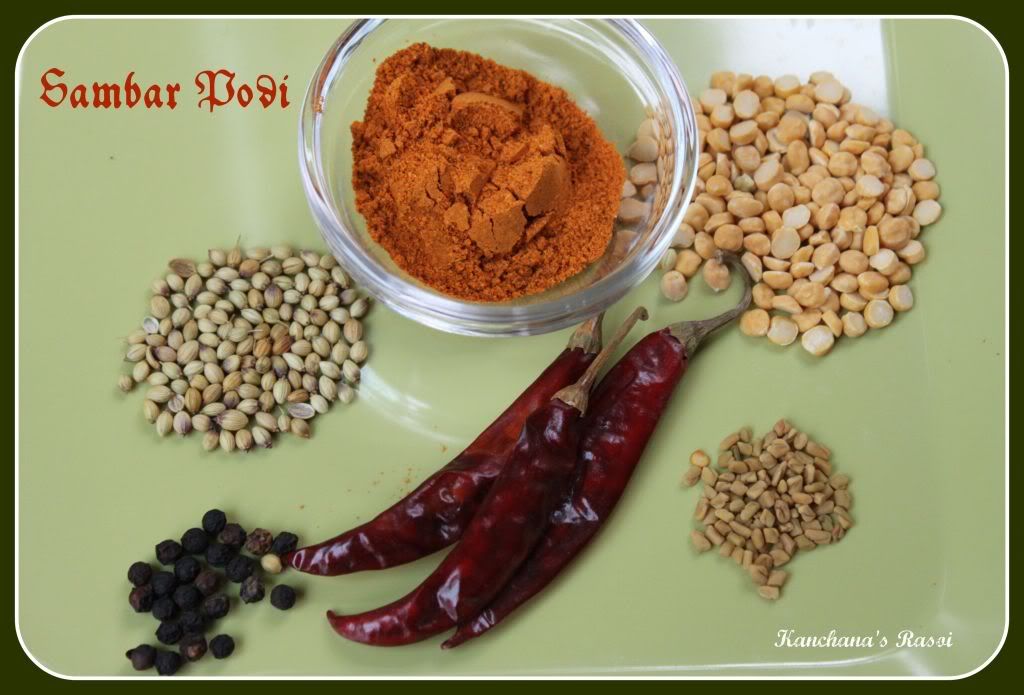 Ingredients
Spices
5 cups Dhania Seeds
1.5 cups Chana Dal
1/2 cup Tur Dal
1/2 Cup Methi Seeds
1/2 cup Whole Black Pepper
Red Chilli Powder
Method
Roast each spice individually (except Red Chilli Powder) for a few minutes until their raw smell disappears.
Grind them together into a very fine powder.
Measure the yield.
Measure Red Chilli powder to half the qty of the yeild of other spices:
All spice mix = x
Red Chilli powder = x/2
Mix the Red Chilli Powder with the fine powder.
Store in an air tight container.
Notes:
Always use a clean dry spoon to keep the masalas fresh.