Ingredients
| Main | Seasoning | Generic |
| --- | --- | --- |
| 2 cups Cooked Rice | 1 tsp Mustard Seeds | Oil |
| 1/2 cup Peas | 1 tsp Urad Dal | Salt |
| | 2 tsp Chana Dal | |
| | 2 tbsp Peanuts | |
| | 3-4 slit Green Chillies | |
| | 4-6 Curry Leaves | |
| | 1 pinch Hing | |
| | 1 tsp Grated Ginger | |
| | 1 pinch Turmeric | |
| | 1/4 cup Lemon Juice | |
| | Fresh Dhania | |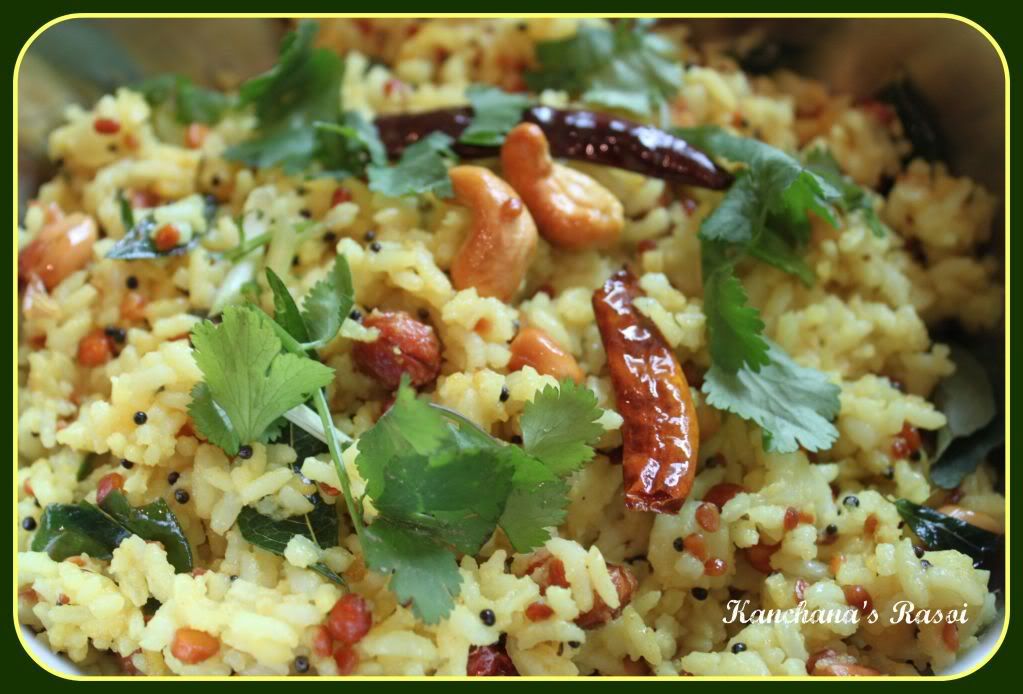 Method
Heat 2-3 tsp of oil in a wok and splutter the mustard seeds.
Add the Urad Dal, Chana Dal and Peanuts and roast on medium flame until golden.
Add the Hing, Green Chillies, Curry leaves, Ginger and Turmeric and saute for half a minute.
Add the peas and salt and cook open for 3-5 minutes.
Turn the heat off and add the lemon juice.
Add in the rice and toss gently without getting it too mushy.
Garnish with Fresh Dhania and serve.